When riders you are competing with are stoked for you when you land your tricks big and clean it makes the comp so fun! That is how they all should be. The likes of the X Games could take a few lessons from good wholesome fun having riders who arent there to inpress a bunch of sponsors who will drop you the instant things go bad. This is riding at its best!

Both shows at the fair were good fun. they had a format with each rider allowed six jumps to show his big tricks and the crowd was to be the judge. First up was Terry Russell.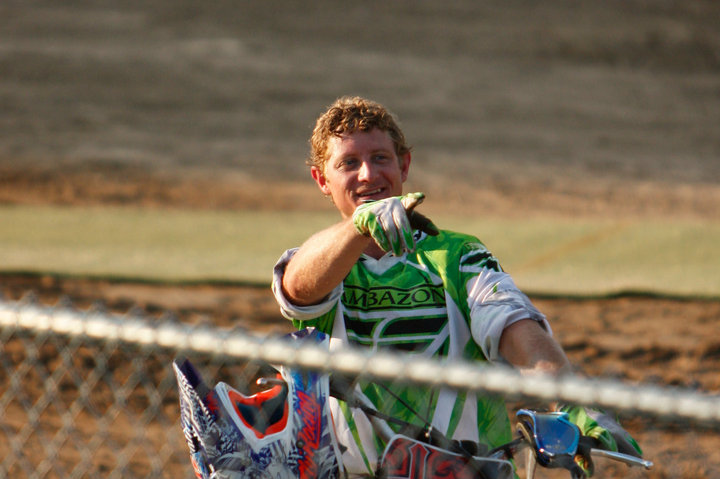 Terry has stepped up his game substancially since we last rode together this past winter. Throwing huge cliffhangers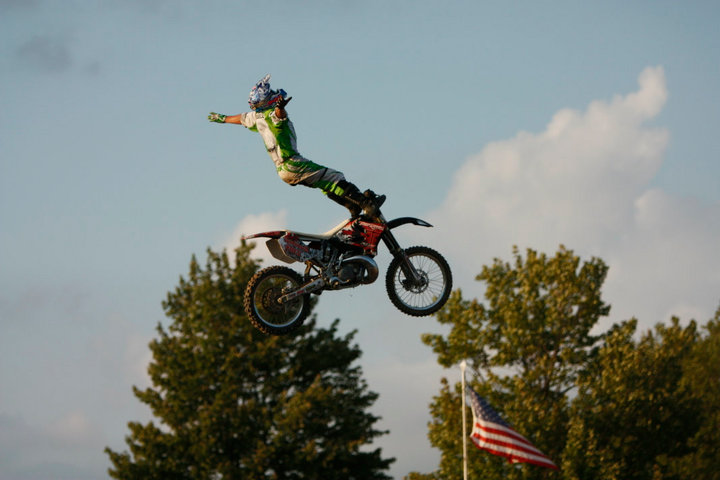 and even a rock solid terry was getting it done!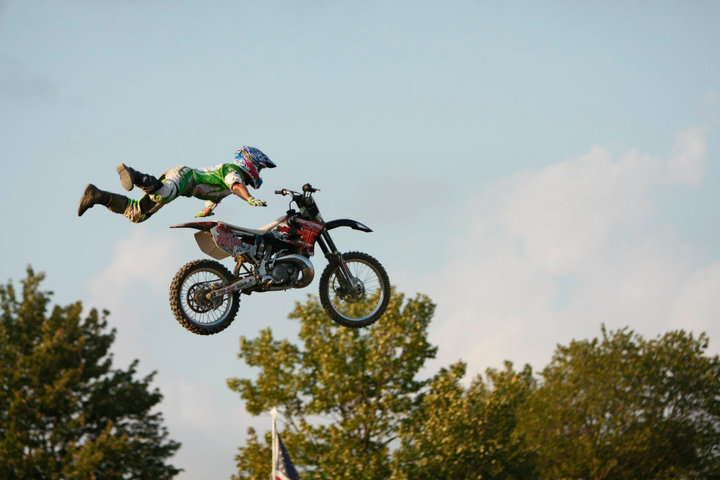 NExt up was Willy Watts.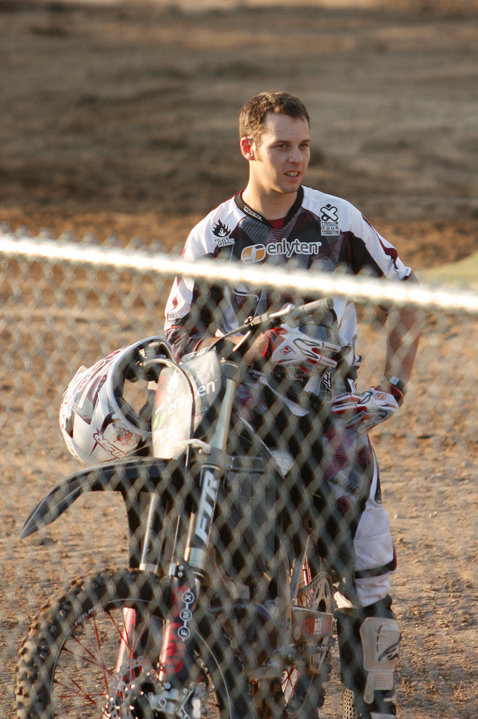 I have not rode with Willy and after getting to know him through the couple days together I learned he is an awesome guy and an awesome rider. He has HUGE dead bodies and big KOD's. Definately two crowd favorite tricks that kept him right in there. This show called for two riders to perform back flips and My old friend COdy ELkins was on call to do just that. Cody is an IFMA Champ and has recently started flipping quads. HE had taken me under his wing many years ago when I first started performing in shows and is still an awesome rider as well as an awesome person. Cody threw his run flawlessly and his flips are as smooth as they come. in the second day he came right after the win with a huge whip flip and no footer flip. I had my hands full to say the least!
BEcause of my X Games performances in the past I was dubbed to go last. Having never rode the takeoff or the lander I was a bit tennative on the first night but by the second I began to feel comfortable and had some fun with the crowd! They seemed to enjoy all of us as we threw it all out there for them. My run consisted of a few upright tricks and a couple back flip variations. Due to a steering stabilizer malfunction I struggled to land my nac flip no handed as intended on the first try so I snuck in with a seventh jump and was able to stomp it for my final jump. night one was my win as Cody wasnt able to get his whip flip dialed but night two found a crowd that was not able to decide who the victor was. we both agreed to split the win and call it for what it was.... A GREAT TIME!