Josh and I have spent our last two months working fourteen hrs a day seven days a week on a project that reqired completion for a july 17th show in Cookeville, Tennessee. We accomplished the feat with zero time to spare. If the good Lord didnt have a guiding hand in what took place I dont understand. This came down to hours and as we rolled home from escanaba with the paint still tacky and only one short day to pack everything we needed. I dare say it was nothing short of a miricle. I dont understand how everything came together from start to finish but I do know there were quite a few contributors to this massive project. For starters, James over at DONE RIGHT TRAILERS in Escanaba Hooked us up with a set of heavy axles that would hold twice what we were asking of them.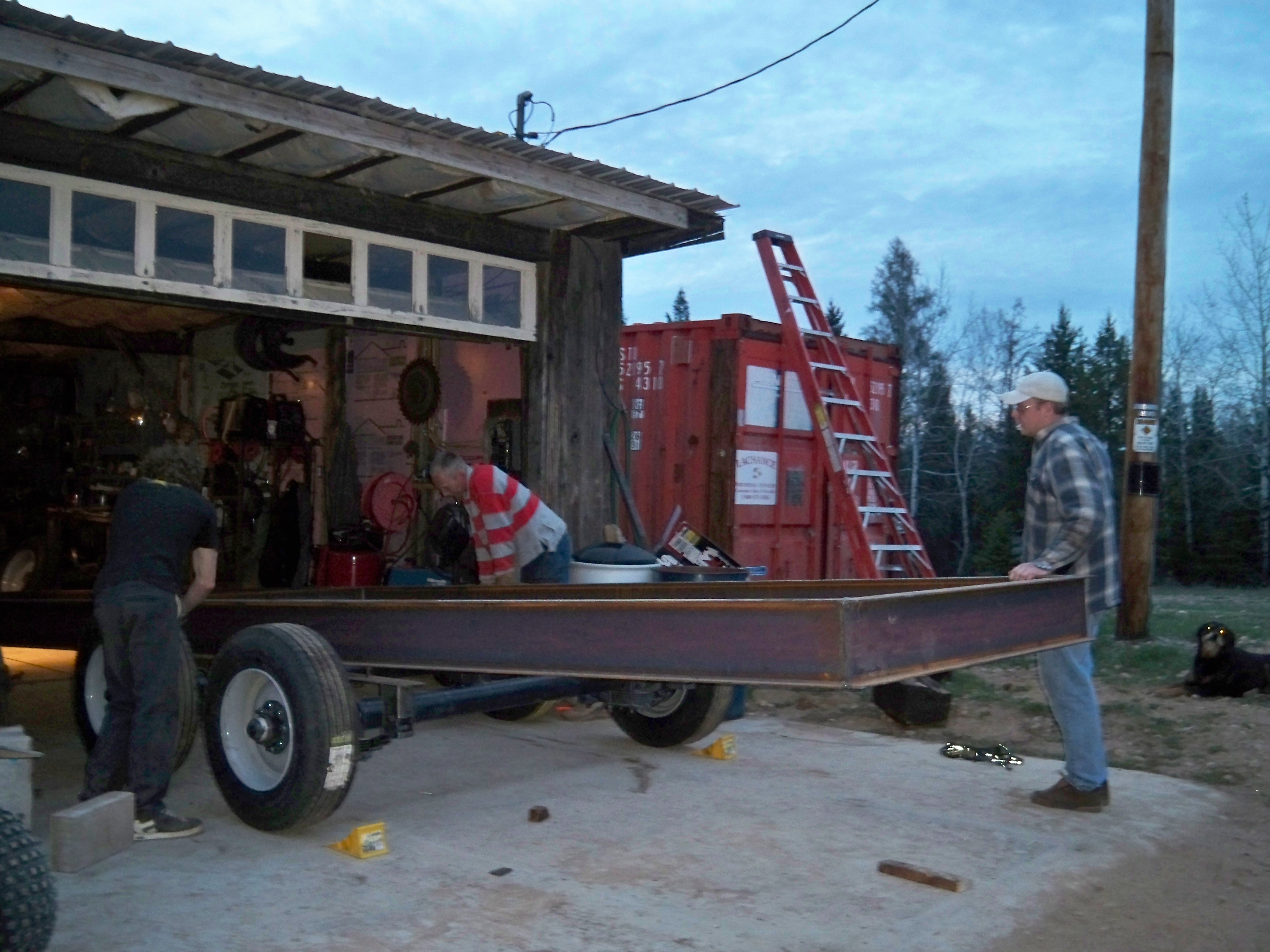 And of course our biggest contributor is Surplus Steel Center in gladstone. We appreciate all the help!
Starting from the ground up was a task in its self. Making sure everything was square and going to roll down the road straight was my main concern. We widdled away day in and day out



The frame and tongue were the most critical. I was sure to use I beam capable of holding well more.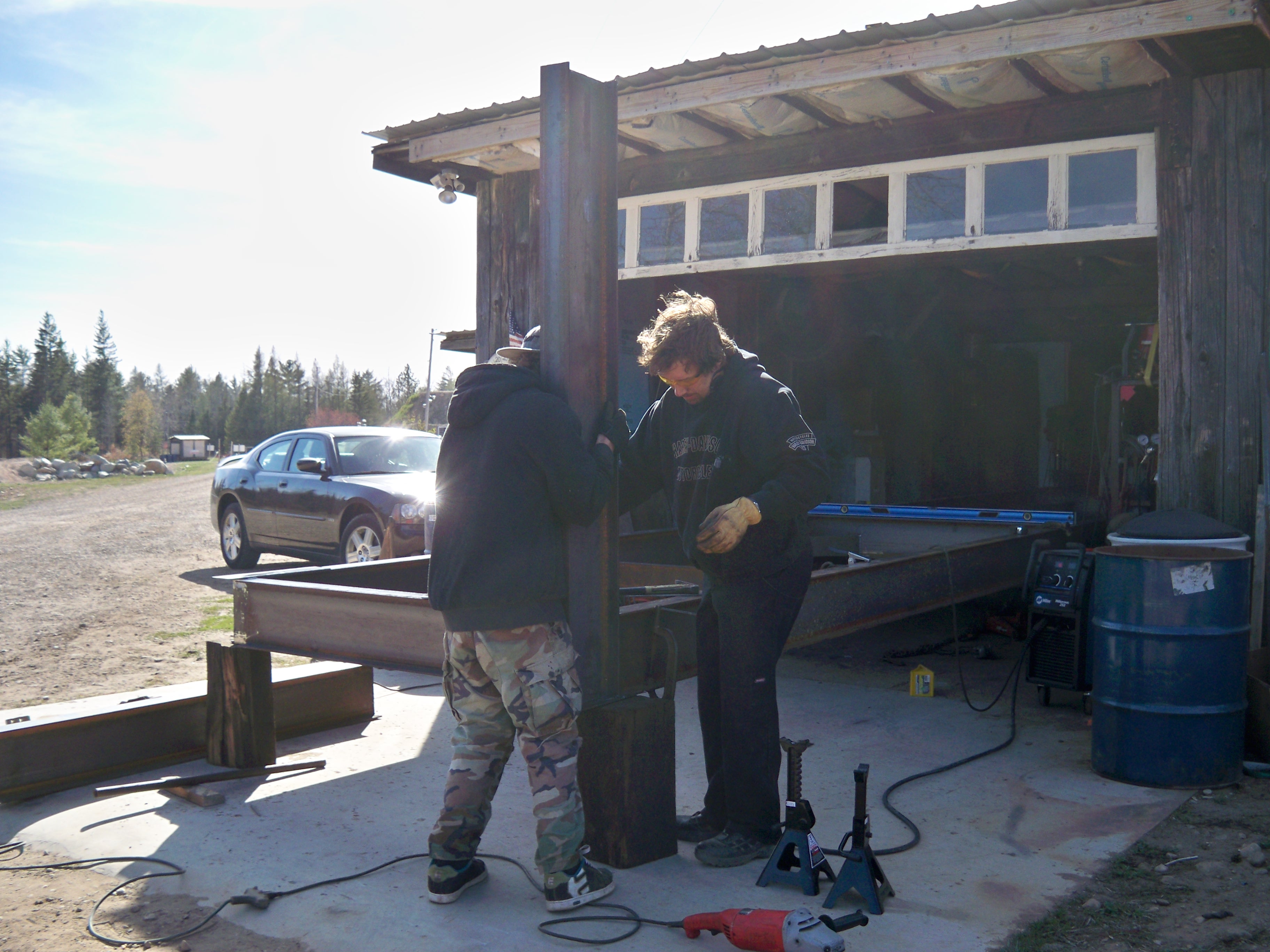 The tongue had to be built to fit in my Ford F 650 as it is far too tall for a standard fifth wheel. The hitch also had to be built and welded into the frame of my truck. This was a large project on its own.



THe deck was faster building as was the face of the lander. We used the deck as a work table for the face as well as the safety deck. It worked great!


here we headed up. The safety deck would end up 12 ft 8 in tall.


With the help of a pulp truck we hung the deck and lifted the facewith a come along. It was slow going but got the job done.



Here we jump ahead to a finished frame. the roll and wings welded up and ready for plate steel.


after a long day of tacking the plate is up and after a couple long days the plate is welded under with stich welds.




trying to come along the welder up the face I decided
to pull it up by hand.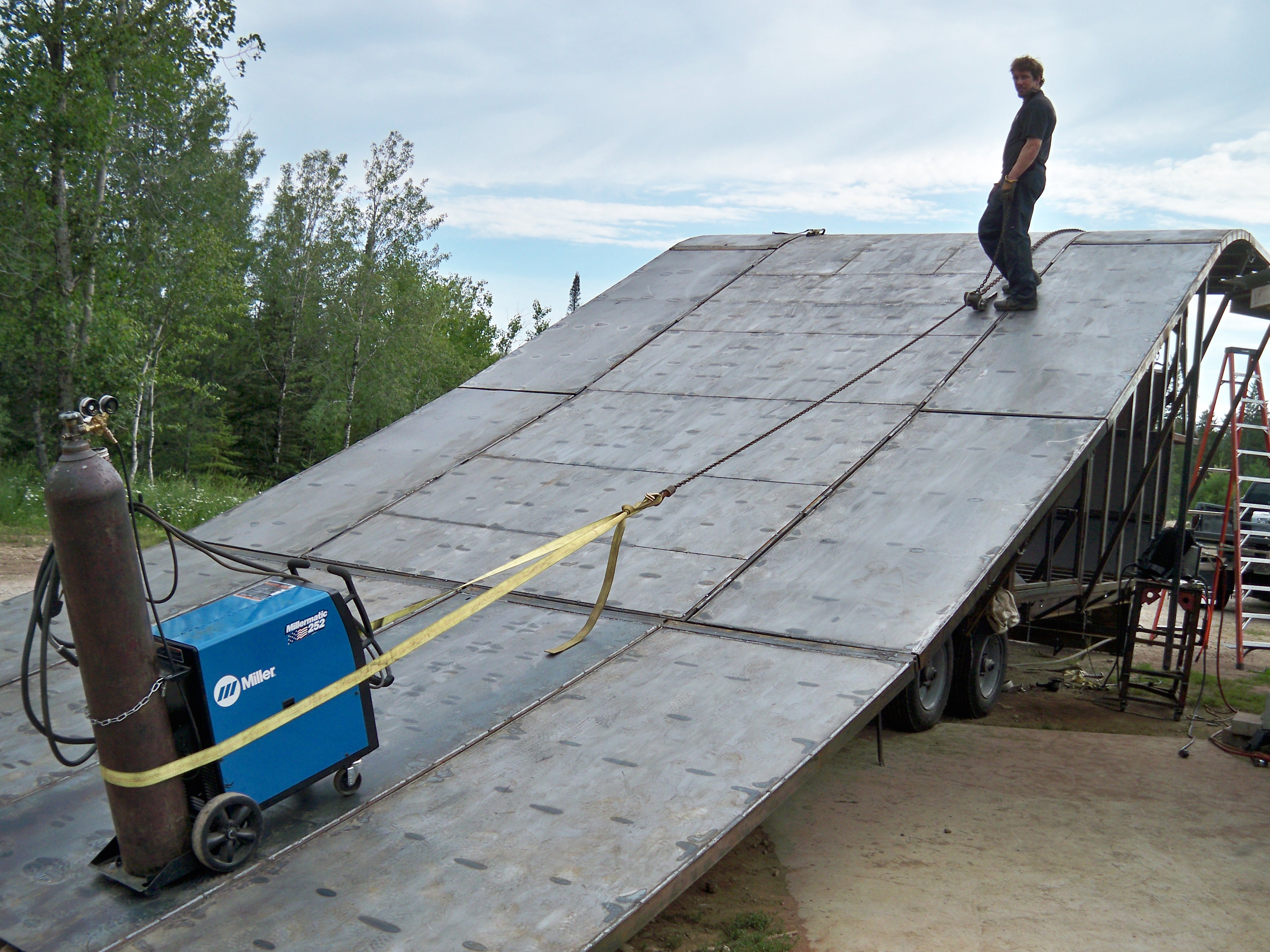 made me feel tough!




Josh put his time in too! He was responsible for every cut and being a gopher.


The finishing touches done, it was time to bring it in for some paint. THis thing resembles a transformer!



A little blast before paint Here we owe a huge thanks and shout out to one of my best friends, Darren Sundman. Also Bosk paint for helping us out and allowing us the use of thier facilities.



This is the finished product set up for the first time in tennessee where I would have to perform a double flip on it the first session the ramp would see. Of course We are enclosing it with aluminum but for now it is a useable lander.